Roberto Cavalli Keeps a Large Exotic Bird in His Kitchen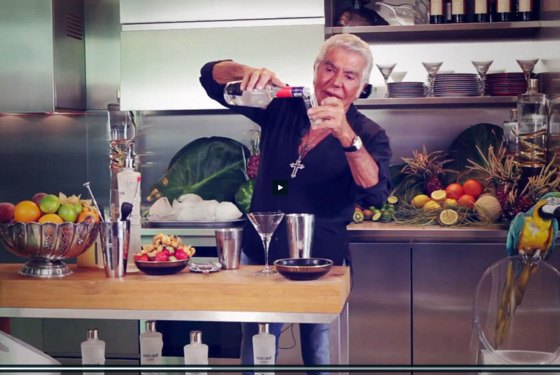 In a promotional video for his eponymous vodka brand (yes, of
course
he has one),
Roberto Cavalli
demonstrates how to make his signature cocktail recipe in what appears to be his very own kitchen. We assume he's at home because he is accompanied by a very large and vocal macaw perched nearby, but on second thought, it's quite possible he ferried the bird to the filming location, perhaps on
his segway
. Anyway, you can get his cocktail recipe and watch the full video on
Purple magazine's website
; it's also worth admiring the plethora of fruits, vegetables, and palm fronds arranged on the countertops around him.