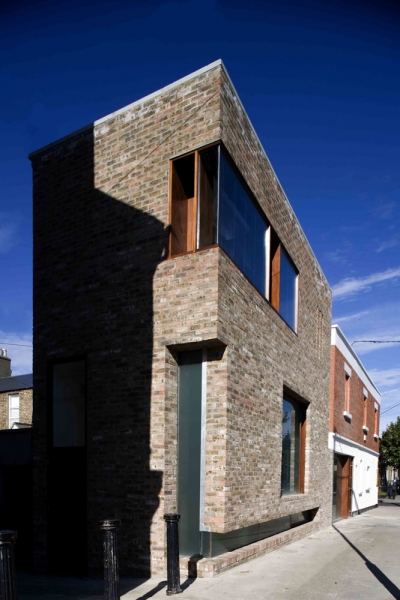 Project:
Fuse
Designed by
Box Architecture
Principal Designer:
Gary Mongey (Project Architect)
Design Team:
Gary Mongey (Project architect), Ashlene Ross, Peter Gowran, Jonathon woods, Terry Murphy
Client:
Fuse
Quantity Surveyor:
Flynn McNally McKell Partnership
Structural Engineer:
Lohan & Donnelly
Contractor:
Irish Conservatories
Area:
Site Area: 20.5m
2
x 3.5m
2
, Built-up Area: 117 m
2
Location:
Portobello, Dublin,
Ireland
Website:
www.box.ie
Photographer:
Paul Tierney
Fuse
project comes our way from
Box Architecture
, who created this modern office building for an expanding graphic design company. For more images as well as the architect's description continue after the jump: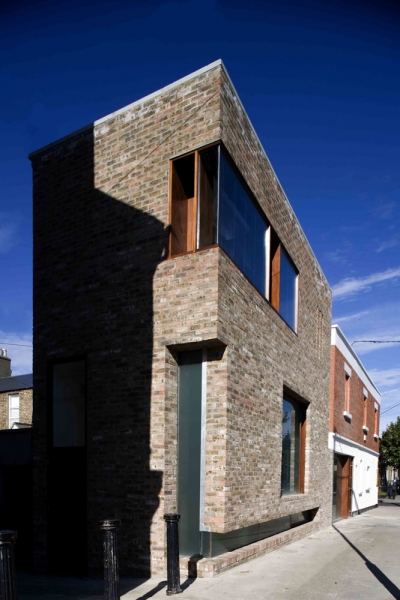 From the Architects:
Introduction. The client, an expanding graphic design company owned two small adjacent buildings on the corner of Synge Street, a residential terrace, and Lennox Street, a mix of commercial and residential, in Dublin 8. The proposal was to demolish the badly constructed existing 1950s commercial premises, in order to extend the office space of the remaining building.
The site was narrow (20.5m x 3.5m) and was a left over space at the junction of the two streets with the commercial premises on Lennox Street once overlooking a canal basin. The redundant1950s building was an anomaly in the existing streetscape as it was in disrepair and subject to vandalism. The new proposal was intended to contribute to the urban fabric of this street and the new elevational treatment responds to both the neighbouring buildings and the urban context of the site.