Giorgio Armani Boutique and Armani/Caffè Cannes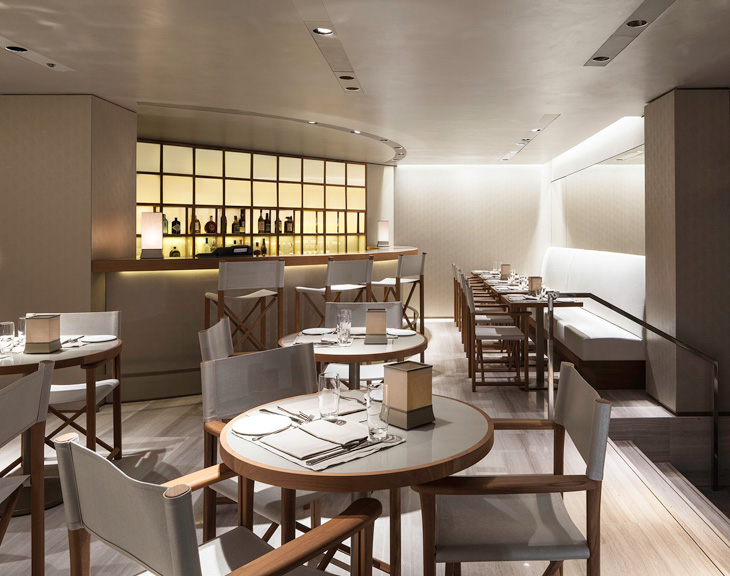 Synonymous to modern elegance maison Giorgio Armani in its very own lines shapes the interior space of the newly opened Giorgio Armani Boutique and Armani Caffè in Cannes on the famed la Croisette. The new space covering approximately 600 square metres opened its doors during the just finished Cannes Film Festival, it also presents a new Armani/Caffè concept.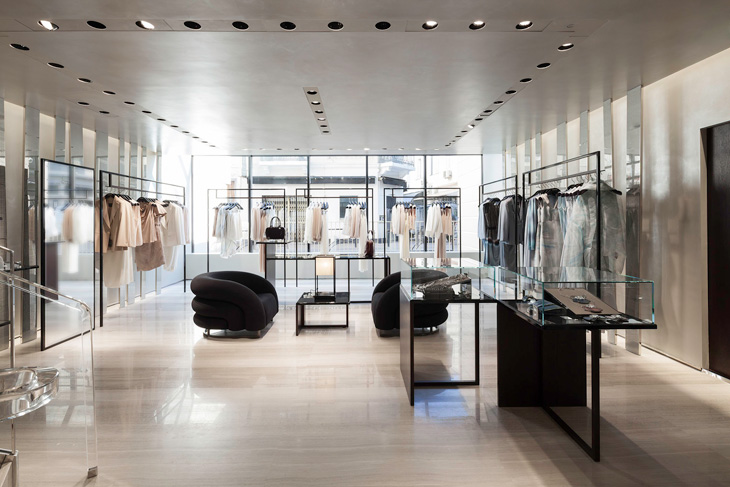 Boutique itself takes 350 square meters and is subtly connected to the 180 square meter caffè section, both shaped in the instantly recognizable style of Giorgio Armani (bare in mind it's a concept very different to the one already created for Emporio Armani Caffès). Boutique showcases both women's and men's wear, accessories, eyewear, fragrances, jewelry while of course the collections are presents both as formal and casual wear.
While creating the space, Armani's interior design team has used materials such as silk georgette-style greige-coloured stone for the floors, walls are clad in marmorino plaster finished in a silver colour corresponding to the ceilings.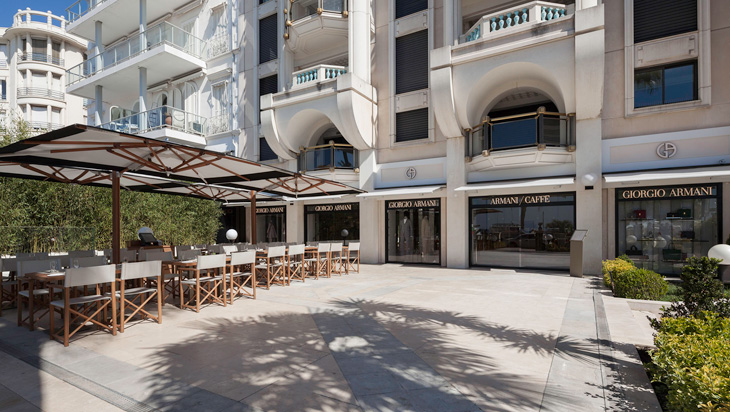 The already mentioned caffè offers also a large terrace accommodating up to 70 guests, and the best of Italian culinary tradition. Menu is created by Soriano Meloni, Executive Chef of the Armani Group in Milan and according to season it will change twice a year.