Cuña House In Spain by AQSO Arquitectos Office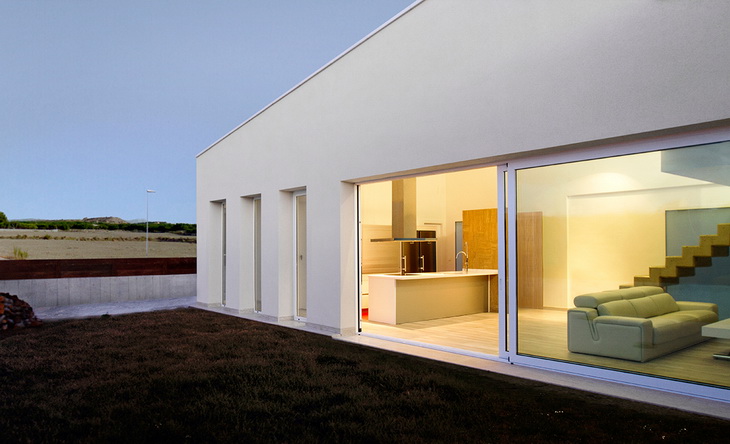 AQSO Arquitectos Office share with us their solution for the Cuña House in Spain, shaped in a contemporary housing manner it boasts the best of today's minimalism. The house allows a maximum of daylight flow, at the same time the design gives a warm family home sentiment.
The residence is located in Lorquí, a small town in Southern Spain surrounded by a landscape shaped by eroded hills known as 'Montes Blancos'. The ascending shape of the house outlines a triangular elevation standing over the terrain, capturing views towards the Segura River´s meadow. – from AQSO ARchitecture Office.