|
The Fondazione Sozzani
presents the exhibition
Time at Work
by French artist and fashion photographer
Sarah Moon
to be held from September 19th, 2018 to January 6th, 2019 at
Galleria Carla Sozzani.
Highlighting the artist's path from 1995 to 2018, the exhibition features ninety photographs accompanied by two films. At the same time,
Armani/Silos
will host another exhibition –
From one season to another,
featuring over one hundred and seventy images, a cross section of Moon's work mixing lesser known and unseen photographs with her evocative fashion images.
Time at Work. This is the story of time passing; how time erases. Here and now, this story I tell is not totally mine, but the story of these photographs before they disappear. It is time at work. By chance I found these positives of Polaroids I didn't fix, some were unexpected, others just spoiled, many erased little by little. I have gathered them here today, with some recent works. – Sarah Moon
Moon ranks among the most important contemporary photographers working today. Her personal investigations into the beauty and flow of time from her studio in Paris has forged an unmistakable visual vocabulary that has shaped images from a dream-like world balanced between fantasy images and the fluid nature of reality. Moon's photographs are mysterious. With her visions in a deliberately evanescent form, the artist evokes moments, sensations and coincidences filtered by memory and the unconscious. Full of dramatic tension and yet reserved, they represent uncharted worlds, glimpsed in a shaft of light. As she herself says, her images speak for her. – from Fondazione Sozzani
See more after the jump: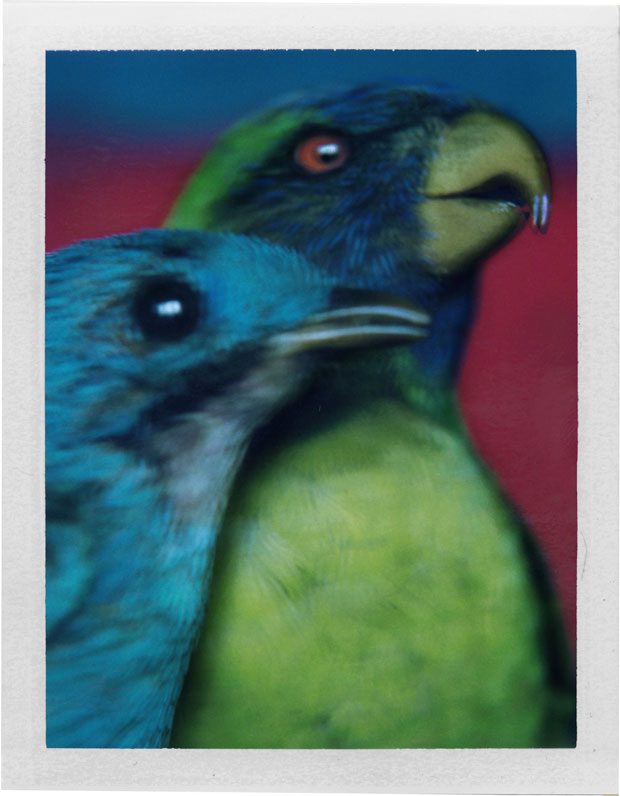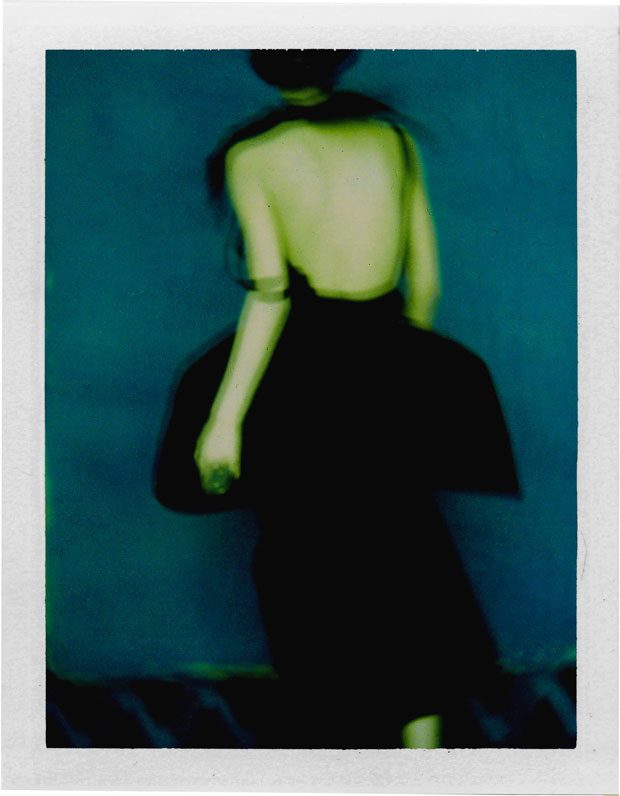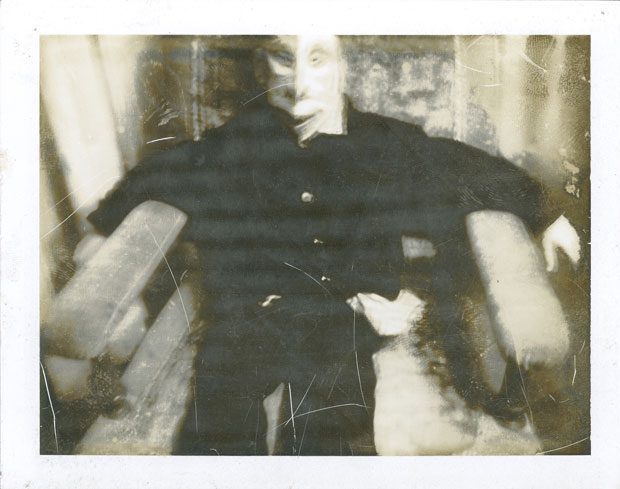 Credits:
© Sarah Moon / Courtesy Fondazione Sozzani
1 – Sarah Moon, Audrey, 1998 contact silver print from the positive, 30 x 24 cm
2 – Sarah Moon, Cotinga du Pérou et Trichoglossus du Timor, 2000, color carbon print, 74 x 54 cm
3- Sarah Moon, L'avant-dernière, 2008, silver print from the negative, 60 x 50 cm
4 – Sarah Moon, Gauthier 1998, color carbon print, 74 x 57 cm
5 – Sarah Moon, Le Ventriloque, 2000, contact silver print from the positive, 24 x 30 cm