|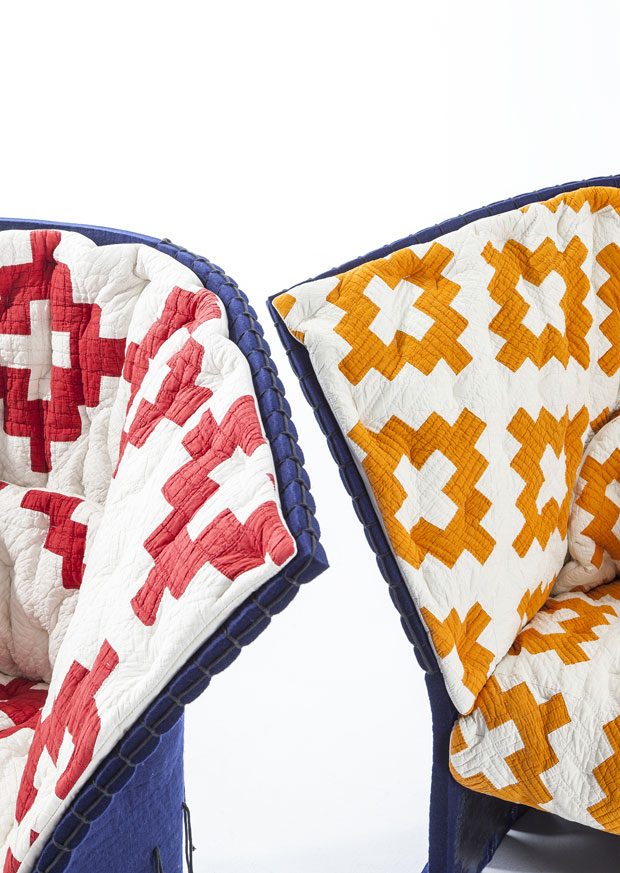 CALVIN KLEIN
begins the week with the reveal of their installation at
DESIGN MIAMI/BASEL
featuring their limited edition armchairs reinterpreting a classic design. The design envisioned by Chief Creative Office, Raf Simons was a collaborative effort with Cassina Feltri – one of today's leading furniture designer houses on the international scene.
Even prior to taking the helm of Calvin Klein, designer Raf Simons was known for
Kvadrat
, his much praised line of upholstery. Thus the DESIGN MIAMI / BASEL project with Cassina Feltri is a familiar territory for the prolific designer who personally selected the upholstery. The pieces are placed in a specially created authentic American barn kind of a setting – wonderfully showcasing the eye-catching designs. What makes this collaborations special is the Calvin Klein touch given to the iconic armchairs designed by designer Gaetano Pesce for Cassina back in 1987 – widely known as the
Feltri Armchair
.
The Feltri armchair is an ironic take on the royal throne, melding art and functionality. It has since become an established icon and a mainstay of modern art and contemporary design collectibles. The Feltri's thick wool felt structure is made using a specially patented technique; the backrest is soft and enveloping while the lower part, infused with thermosetting resin, is firm and durable. An admirer of Gaetano Pesce's work, Mr. Simons approached Cassina about initiating what he refers to as a "cultural correspondence." The result is a selection of 100 numbered Feltri armchairs in which CALVIN KLEIN house codes are applied to the armchair's interior upholstery. Each armchair features one-of-a-kind American heirloom quilts that date to the 19th and 20th centuries, emblematic of both American heritage and a homespun, handcrafted ethos of days gone by. In line with Mr. Simons' continued exploration of an international dialogue as filtered through an American lens, CALVIN KLEIN's installation presents a vast open space punctuated by a freestanding barn and populated by a field of limited edition Feltri armchairs. Armchairs numbered 1 – 50 will be available for purchase at the Fair, while the remaining 50 – 100 will be made available for purchase through Cassina at a later date. – from Calvin Klein
Scroll down for more of the installation and a closer look of the Calvin Klein's homage to the Feltri Armchair: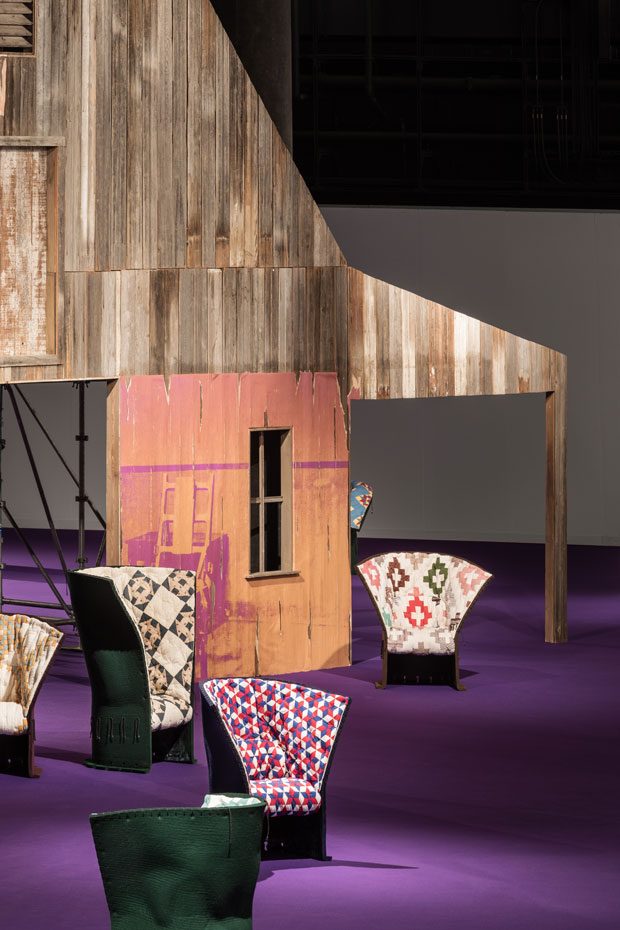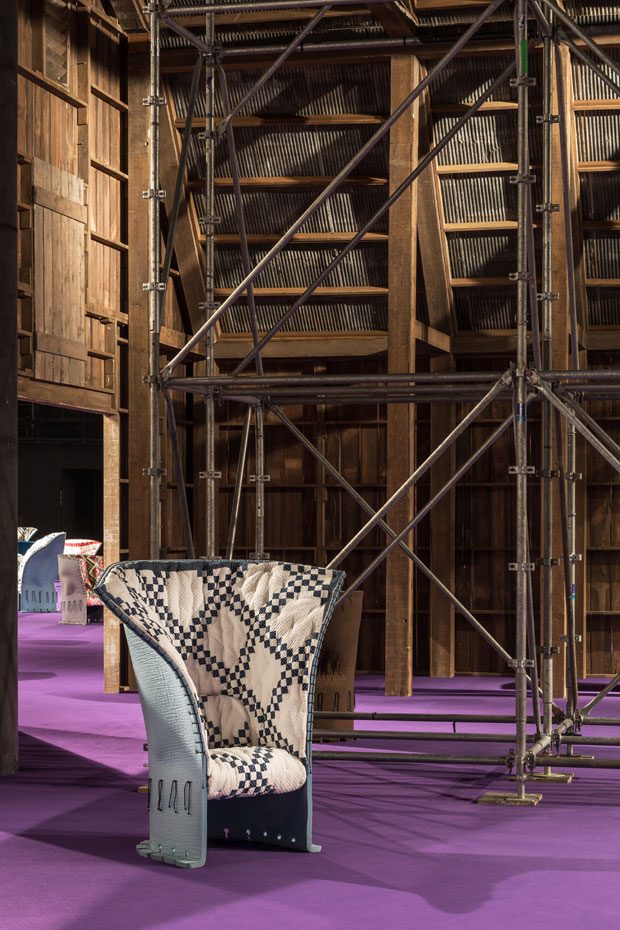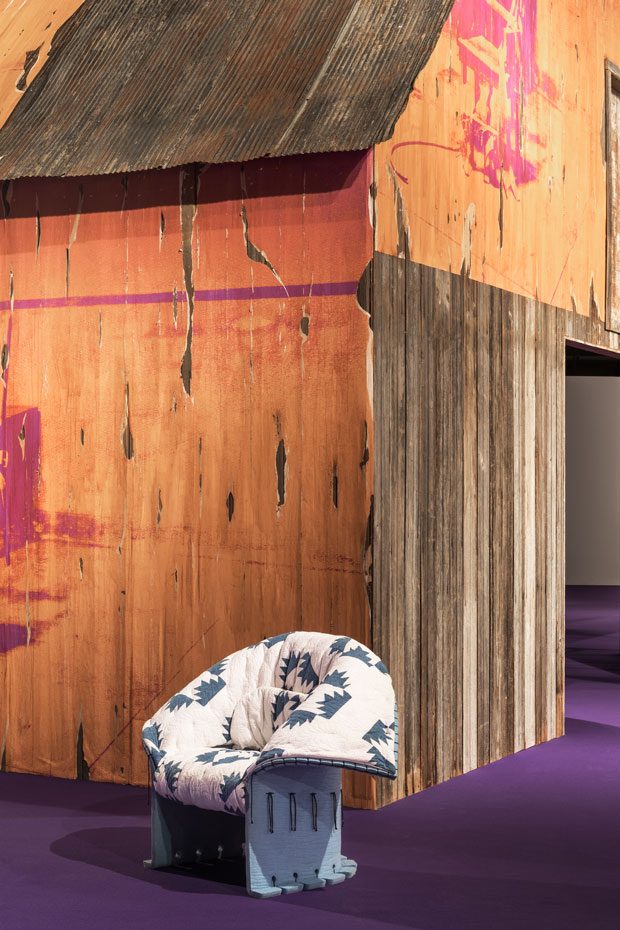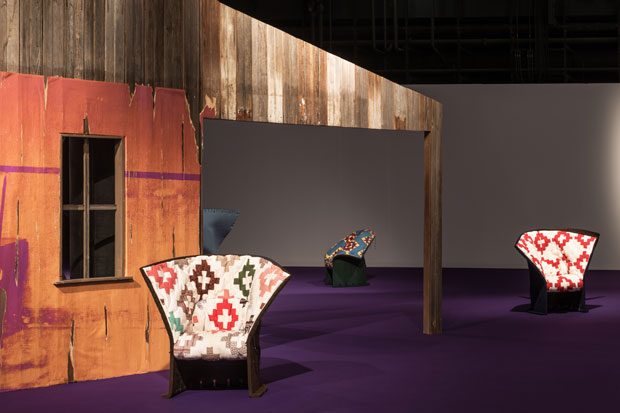 All images courtesy of ©Calvin Klein